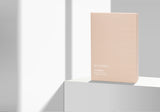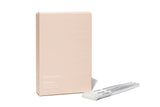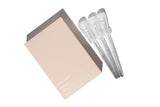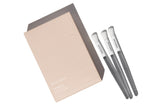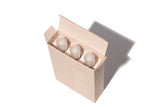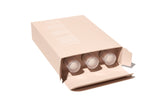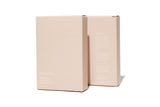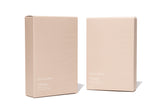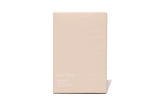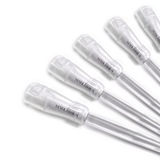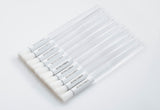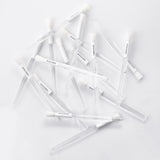 TrüCleanse - Cleansing Brushes
 Refresh your lash line with TrüCleanse Brushes!
What better way to promote client aftercare than by providing them with the proper tools to do it?
Our acrylic cleansing brushes aren't just hella cute, but they are a total must have for every workstation + retail shelf!
These brushes are specifically designed for lash aftercare and feature a hygienic protective cover to keep the brushes clean between uses and to optimize cleansing on-the-go. At once firm yet ultrasoft, the finely tapered bristles of TrüCleanse brushes provide a deep, gentle cleansing from base to tip, leaving your lash line spotless by lifting makeup, oils and impurities.
Help clients protect their fluffy investment and get the most out of their extensions by integrating this item into their routine. Makeup residue, debris, impurities and oils – #youcantsitwithus
VOLUME DISCOUNT PRICING*
| | |
| --- | --- |
| Quantity | Bulk Discount |
| 1-4 Boxes | $20.00 each |
| 5-14 Boxes | $19.00 each |
| 15-29 Boxes | $18.00 each |
| 30+ Boxes | $17.00 each |

*Volume Discount applied at checkout
SPECS

Elegant, retail ready outer packaging

Snap-on hygienic protective cover included

Acrylic handle

100% cruelty free synthetic nylon bristles, vegan.

Bristles do not have a cuticle to reduce oil and pigment absorption.

3 TrüCleanse brushes per box

Volume discount applied – buy more save more
USE
Brushes should not be used on more than one client in-studio.

Throw away after each in-studio use or give to the client to take home.

Use with gentle, non-irritating cleanser specifically formulated to be eyelash extension friendly.

Do not use with DIY or store bought cleansers intended for other purposes.

Can also be used in conjunction with makeup removers.

For extended at-home use, Clean brushes using makeup brush cleanser or soap and warm water. Do not use any sterilizing agents such as barbicide.