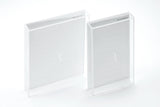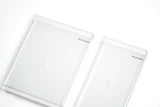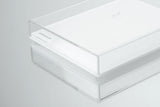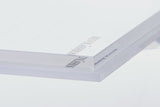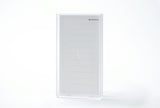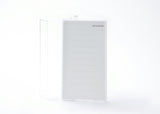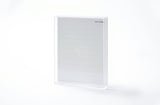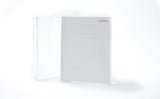 These acrylic tiles with lids feature a 10-row housing for your strips. Each one comes with a tight fitting lid that pops on and off with ease for simple and protective storage or transport. Keep your lash strips organized and debris-free!
The regular size palette is designed for standard size lash strips (from standard size lash trays) while the large palette is better suited for longer, pre-made or pro-made fan strips.
The larger tile is also a must have when working with mixing curls and diameters as it can accommodate 2 standard size lash strips side by side for a total of 20 strips per tile.
Please see size specifications below.
SPECS
Available in 'Regular' and 'Large' sizes
10 rows with line indications for strip placement, can fit up to 12 premade strips or 24 regular size strips

4 Rubber stoppers for a no-slip grip

Lid included

Easy to clean

Pairs well with disposable adhesive stickers
CLEANING & SANITATION
Soak in warm soapy water for 10 minutes and wipe down

Soak in EPA approved disinfecting agent for 10 minutes

Wipe entire surface area with a premium microfiber cloth

Avoid ammonia based products such as Windex or other home glass cleaners.  Avoid gritty cleansers, polishes and acetone. These can damage the surface leaving it cloudy looking.

Do not soak in disinfectants for extended periods of time