CLASSIC | VOLUME | MASTER
CLASS SIZE & PRICING
Note:
Prices vary for oversees trainings · All prices are in USD
Meet your instructor!
Ilona is the founder and CEO of Revoläshion and has been in the lash industry for 12+ years. Ilona was previously a pre-med student studying biomedical engineering and like many artists, her lashing career began as part time job in Montreal, Canada where she grew up. Over the years,  her experience grew, and so did her passion for the industry. In 2015, Ilona moved to Miami, Florida  where she founded Revoläshion. Seizing the opportunity, she made daunting decision to go all in with her lash business, changing her career path forever.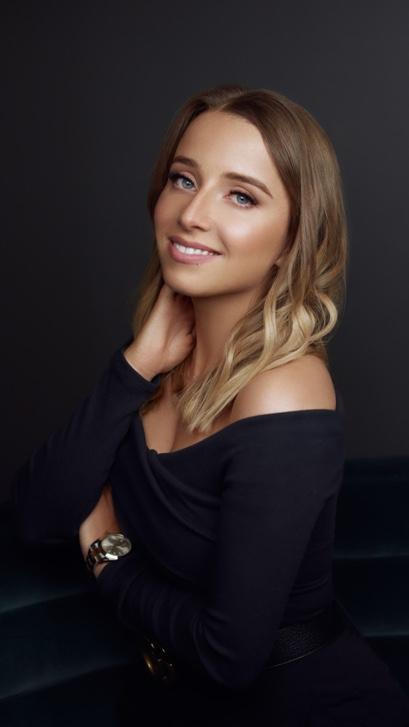 The company began providing educational services to lash professionals and quickly expanded into developing a full line of the highest quality products. Ilona has since trained over 600 students worldwide and Revoläshion proudly supplies thousands of artists all over the world with products that help bring their artistry to life. Ilona currently lives in Laguna Beach, California where the new Revoläshion HQ is based. In 2020, Revoläshion established a second base of operations in Montréal Quebec Canada.
TESTIMONIALS
KEILAH SAUNI
@LASHFAME_
BRISBANE, AUSTRALIA | MASTER CLASS
I attended Ilona's 2 day master class in Brisbane a few weeks ago, the course was so in-depth that it's taken me this long to gather my thoughts and put it into words. I know I speak on behalf of anyone who has attended this lash mastery course when I say the depth, comprehensiveness, scientific backing of information, techniques, delivery and empowerment of us all was beyond expectations. It was challenging but with challenge comes growth. I've noticed a huge positive change in my work (not just my volume sets), my technique, process, policies etc have all improved dramatically. We tackled symmetry | layering | bridging | threading | the history of lashes | the chemical make up of lashes and adhesives | techniques to maximize retention | business and sooooo much more. Having knowledge like this has benefited my business in ways I'm excited to share. Ilona's methodical, meticulous application is with intention and makes complete sense.
This course was next level!
REBECA BALTAZAR
@REBECA_LASHESDELSOL
SCOTTSDALE, ARIZONA | MASTER CLASS
If you want to get out of your comfort zone then this is the right course. You will be pushed to your limits to achieve breakthrough. I am so thankful to have taken Ilona's class and absorb all the knowledge she gave us. Lashing is definitely an art, and a beautiful one at that. I gained so much confidence and a new skill set. I love her empowering attitude and love for her trainees. She is kind, knowledgeable, and firm. Perfect formula for a perfect trainer. I recommend this training for any lash artist wanting to step up their lash game.
NANCY DIEP
@DIEPLASHES
LAYON, UTAH | MASTER CLASS
Lash artists - you'll never know what your needs are until you take an advanced volume course. Honestly, this is not just any lash course - this is a course which requires dedication and you guessed it commitment. This is the only course i have ever had that requires a homework portion. Because of the homework I felt so comfortable lashing my model the following day. Having skills are one thing but honing and fine - tuning those skills are what I learned from Ilona. You will not regret taking her course! And hello - your sets will look amazing!