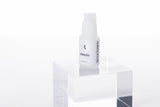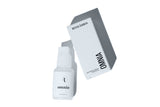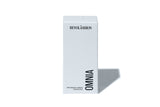 Meet the star of the show – If you've heard the rumors, then you already know! 
Renown for it's quick setting, lightning fast drying time, Omnia provides superior hold and long-lasting retention. This bonding agent is specifically formulated to be versatile in a wide range of environments.
It's composition allows you to work at a faster pace in order to reduce application time, while keeping your work clean and sticky-free. Omnia undergoes a double-purification process to reduce toxicity as well as reduce skin irritation and allergic response. Tested and endorsed by artists all across the globe, this babe right here is sure to be your new ride-or-die!
SPECS 
Format: 10ml/0.34 fl oz.
Humidity range: 18-60% (Optimal humidity 30-55%)
Temperature range: 69°F - 75°F (Optimal temperature 71°F to 74°F)
Drying time: 
<15% humidity: 3-4 seconds (reduced possibility of optimal polymerization for longer hold)

15-20% humidity: 2 seconds

20-30% humidity: 1-2 seconds

30-55% humidity: 0.5-1 seconds

>55% humidity: immediate to 0.5 seconds (reduced possibility of optimal polymerization for longer hold)
Retention: When applied in optimal environment, on clean lashes and maintained with adequate aftercare, the expected retention is 4-5 weeks. 

Viscosity: Medium

Color: Clear

Bond: Strong, semi-flexible structure

Latex free, humidity resistant and water resistant post-polymerization

Fumes: Minimal. Working in high temperature, high humidity environments increases fume intensity.
SHELF LIFE
Unopened bottles: 5-6 months

Opened bottles:

Full time lash artists (12+ clients/week): replace bottles every 23 days

Part time lash artists (5-10 clients/week): replace bottle every 4-5 weeks)

Occasional use (<5 clients/week): replace bottle every 5-6 weeks)
* Revolashion does not recommend "stocking up" on more than 5 bottles of adhesive at a time, to avoid the use of expired adhesive. 
* Proper storage/use increases shelf life. See details below.
STORAGE/USE
Unopened bottles: Stored in the fridge in an air-tight container with silica. Allow 45-60 minutes for adhesive to reach room temperature and shake vigorously prior to use. 

Opened bottles: Store in an air-tight container or original zip packaging with silica. Keep away from heaters, direct sunlight and open flames. Do not leave glue in any uncontrolled environment such as your car.

Keep nozzle clean and replace if necessary (every bottle comes with 2 nozzles and glue pin). Do not wipe nozzle with tissue, paper towel or any wet materials. Recommended cleaning method is a lint-free, cotton-free wipe or makeup sponge.

Close nozzle tightly after every use to avoid extended exposure to oxygen and moisture.

Shake 20-30 seconds prior to dispensing glue droplet.

Replace glue droplet every 20-30 minutes

Can be used for both classic and volume lashing.

Avoid contact with any cotton fibers/sheets/disposable as this interaction can cause combustion.
CAUTION
For professional use only. Customer is responsible for following state regulations with respect to licensing and certification. Use with extreme caution and care.

Can only be used when eyes are fully closed. Not intended for self-application.

In case of contact with eyes, rinse thoroughly with lukewarm water. Seek medical advice immediately.

Keep out of the reach of children.

Combustible: Keep away from open flames. Keep away from heat sources > 95

°F.

Avoid all contact with any cotton fibers/sheets/disposable as this interaction can cause combustion.

Revoläshion does not endorse the use of glue rings or glue holders/palettes placed on the client's forehead. Adhesive should be as far away as possible from both technician's and client's airways to minimize inhalation of rising fumes.

Adhesives should only be utilized in well ventilated, humidity/temperature controlled  environments to minimize exposure to fumes.
Subscriptions
Please be advised:
Adhesive subscription cannot be combined with any membership discounts, promo codes or sale discounts.
You will be billed automatically on the date interval selected, and your adhesive will ship within 48hrs of your payment.
Subscription renewal date begins 12:00 am in your local time zone.
Cancellation Policy:

Glue subscriptions will automatically ship on the time interval selected. If you wish to cancel, please do so by selecting "cancel subscription" in your email or contact us at orders@revolashion.com 72 hours before the date of your automatic shipment.

Return Policy:

For the purposes of ensuring the quality of Revoläshion adhesives, all adhesive sales are final.

Combining orders:
If you wish to combine your glue subscription order with other items, please place your order and notify us at least 24 hours prior to your adhesive shipping date and we will refund your second shipping charge, or deduct it from the greater of the two shipping fees.